Fosterchild
"Dear Earthling"
VÖ-Datum: 25.10.2019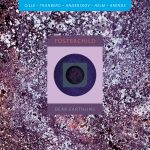 Mit Fosterchilds Dear Earthling betritt der Hörer ein hoch sensibles und intuitives Universum, in dem gleichzeitig hoch anspruchsvolle Gesetzmäßigkeiten in Bezug auf Proportionen und Dimensionen herrschen.Die Musik strahlt durch die spezielle Behandlung von Zeit, Raum und Gravitation eine seltsame Magie aus. Tempo und Schwerpunkte folgen scheinbar vertrauten Mustern, die Gangart bleibt jedoch zu jedem Zeitpunkt beweglich. Streckenweise stellt sich ein Gefühl von großer Leichtigkeit ein, während doch die Musik in ihrem Kern eher komplexer Natur ist. Mit einer Spielart zwischen post-jazz und zeitgenößischer (Echtzeit-) Musik nimmt Fosterchild hier den Hörer praktisch auf in sein eigenes Universum. Eine Unterwerfung im Klang an Dinge, die größer sind als wir selbst.
Die Musiker aus Kopenhagen und Köln sind allesamt Protagonisten der europäischen und internationalen Szene improvisierter Musik. Als Bandleader sind sie alle schon zahlreich und namhaft in Erscheinung getreten. Mit Fosterchild agieren und entscheiden die Musiker allerdings gemeinsam und als Kollektiv. Ihre Zusammenarbeit geht zurück ins Jahr 2015, als Arends und Helm Jacob Anderskov für ihre Konzertreihe First Meetings ins Kölner Loft einluden. Schon hier zeigte sich die gemeinsame Denkweise in Bezug auf Musik, die Intuition und Struktur gleichermaßen zur Grundlage hat. Die Zusammenarbeit setzte sich fort in einigen weiteren Konzerten in Dänemark und Deutschland. Hierzu wurde das Lineup mit Kasper Tranberg (Trompete) und Sebastian Gille (Saxophon) sukzessive vervollständigt. Im November 2018 stellte der Deutschlandfunk der Band drei Aufnahmetage in ihrem magischen Kammermusiksaal zur Verfügung. Das Ergebnis dieser intensiven Session ist auf Dear Earthling dokumentiert.
Über Fosterchild:"Das ewige Ringen von Komposition & Improvisation zerfließt hier in staunenswerter Leichtigkeit, klangliche Nuancen werden geradezu gefeiert, dynamische Schattierungen reichen herab bis an den Rand der Hörbarkeit. Selten zuvor hat eine Rhythmusgruppe des Jazz dermaßen die Erwartungen an ihre Tätigkeit unterlaufen und ist in einem Klanggemälde aufgegangen wie hier David Helm, b, und Fabian Arends, dr. Es war eine große Stunde des europäischen Post Free Jazz" – Michael Rüsenberg
Sebastian Gille, saxophone,Cologne, has worked with a number of renowned artists, including Abdullah Ibrahim, Norma Winston, David Liebman, Steve Swallow, Bob Brookmeyer, Richie Beirach, Jim Black, Lionel Loueke, Jozef Dumoulin, Michael Gibbs, Joachim Kühn. Since the release of his debut album "Anthem" in November 2011, he has been highly lauded by the music press and described as one of the "most expressive saxophonists of our time". In 2015 he received the Hamburg Jazz Prize and the SWR Jazz Prize in 2018.
Kasper Tranberg, trumpet, Copenhagen, performed and recorded with artist like Marc Ducret, Steve Swallow, Tim Berne, Django Bates, Tyshawn Sorey, Gianluigi Trovesi, Yusef Lateef, C.V. Jørgensen, John Tchicai, Pierre Dørge, Hugo Rasmussen & Bent Jædig. He has performed all over the planet since the 90's, with a special emphasis on Europe, Japan and USA. Kasper co-lead "When Granny Sleeps & "Bugpowder". Important recent activities include Kasper's trilogy Dilation (Straw Boss, Terzet & Solo), and his side-man work with Peter Bruun's All too Human.
Jacob Anderskov, piano, Copenhagen, has released around 30 albums as a leader. Among the reactions to his music are numerous official awards and nominations, and the international press has described him as an outstanding voice in contemporary music. The influential bands he has been forming and leading include Anderskov Accident, Agnostic Revelations, Resonance, Kinetics & Airto Moreira – Jacob Anderskov Duo. In August 2019, Anderskov was appointed professor at Rhythmic Music Conservatory, Copenhagen.
David Helm, bass, Cologne, played with musicians such as Simon Nabatov, Nelson Veras, Frank Gratkowski, Barre Phillips, John Ruocco a.o. He is also leading his own band Marek Johnson, where he's singing and playing guitar. Important records include Marek Johnson/Stay Low, Fosterchild/Fosterchild, Zoom Trio/What´s for Dessert, Pollon/herb and Philip Zoubek Trio/Outside. In 2019 he received the Jazz Prize of the City of Cologne.
Fabian Arends, drums, living in Cologne, is playing concerts all around the world and has played with musicians such as Lee Konitz, Marc Copland, Thomas Morgan, Hayden Chisholm, Simon Nabatov, Pablo Held, Robert Landfermann, Thomas Rückert a.o. In 2016 he released his quartet recording Levitate on Klaeng records followed by Fosterchild (first album, tangible, May 2019). Recently he can be heard exploiting different electronics and modular synthesizers in his performances.
Über Gille:"Gille Ist unzweifelhaft zu den großartigsten Holzbläsern auf diesem Planeten zu zählen" Thorsten Hingst, Jazzpodium "Einer der ausdrucksstärksten Saxofonisten unserer Zeit."Überjazz
Über Anderskov:"Wer es noch nicht wusste, spätestens seit dieser neuen Veröffentlichung des Danischen Pianisten, Bandleaders und Komponisten kommt man der Erkenntnis nicht mehr vorbei, dass Jacob Anderskov zu den ganz aussergewöhnlichen Künstlern der aktuellen Musik gehöhrt." Hans-Jürgen von Osterhausen, Jazz Podium, germany. May 2010.
Über Tranberg:"Not only is he one of the finest trumpet players and improvisers in the western hemisphere, he is also a leading force on our scene in Denmark, showing the way and engaging all musics from jazz, rock, neo and everything in between." Kresten Osgood, Terzet preview, dec. 2017.
Label: ILK music
Katalog Nr. ILK295CD
Vertrieb: DME – Danish Music & Entertainment
Besetzung:
SEBASTIAN GILLE – SAXOPHONES
KASPER TRANBERG – TRUMPET
JACOB ANDERSKOV – PIANO
DAVID HELM – BASS
FABIAN ARENDS – DRUMS